Fast and Reliable Bail Bondsman in Yukon, OK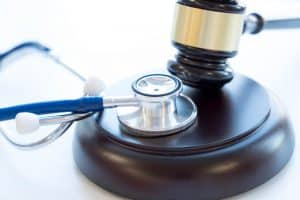 Home to 22,000 of Canadian County's residents, Yukon is best known for its role in the early Oklahoma gold rush. Today, Yukon is a sedate bedroom community for those who work in Oklahoma City, consisting primarily of suburban neighborhoods, developments, and recreational amenities. The City of Yukon does not run its own jail, and instead sends those who are arrested within it to the Canadian County Jail. Abraham's Bail Bonds service can help those who are currently trying to bail their family members out.
Yukon, OK in Canadian County
Yukon is home to the Czech Hall, one of many historic sites throughout Canadian County. The Czech Hall is devoted to maintaining the cultures of the Czech people, many of whom now reside in Oklahoma. Additionally, Yukon contains a variety of grocery stores, restaurants, and shopping venues — but it's primarily a residential town. Yukon is notable for being the home of Garth Brooks, Joe Albertson, and Dale Robertson, the writer of the show Dynasty. In the past, Yukon was known as one of the major milling towns, and still owes much of its heritage to that reputation.
Bail Bond Process
The bail bond process is often quite confusing. Most people have little to no clue as to how the actual bail bond process works. Most learn from television, but those dramas get it all wrong. Here at Abraham's Bail Bonds, we hope to shed some light on how the bail bond process works.
When someone is arrested, they are first taken to the local police station for booking. For less serious crimes, the suspect may be able to post bail immediately after booking takes place. Otherwise, the individual may need to wait until a bail hearing. This process takes less than 48 hours. Once bail is set by the judge, the defendant is returned to jail, where they may decide to pay. It is here that most would call Abraham's Bail Bonds. Our bail bond agents will write up the bond, deliver it to the court, and secure a quick jail release.
24/7 Bail Bonds
Here at Abraham's Bail Bonds, we understand that people can make mistakes. No one deserves to rot in a jail cell for a minor mishap while driving or at a party on the weekend. It happens, though. If you find yourself in such a predicament, pick up the phone and call Abraham's Bail Bonds. We provide 24-hour bail bond services for just about any ordeal – from criminal charges to traffic violations. When you call, our experienced bail bond team will immediately get to work on the bond. We'll then deliver the bail bond to the court or holding facility to secure your release within 24 hours.
At Abraham's Bail Bonds, we offer after-hours and holiday bail bond services. One phone call to our office will kickstart the entire process. We'll handle the paperwork, the bail money, and secure a quick jail release. It's a simple process, made even easier by our thorough, friendly team!
Why We Are Best in Yukon
Since 1959, Abraham's Bail Bonds has helped defendants secure a quick release from local and state holding facilities. You can benefit from our experience greatly.
Some of the benefits you'll enjoy by working with Abraham's Bail Bonds include:
We post bonds for any jail in the area.
We have credit options available.
Affordable payment plans for bonds.
State-Nationwide Bonding
And more!
These benefits are yours to take advantage of once you call Abraham's Bail Bonds. Furthermore, our bail bond agents, who are licensed and experienced, will guide you through the process. You'll no longer be in the dark regarding the bail process!
Getting a Bail Bond in Yukon
When you get a call from Canadian County Jail, you're often asked to come up with bail money — fast. If you don't have the money for bail in Yukon, OK, however, there are still options open to you. Abraham's Bail Bonds offers bonding services for Yukon, OK and the surrounding areas. A bail bonds service will charge you a percentage of the total bail amount; in exchange, Abraham's Bail Bonds will put up a bond amount equal to the amount of the actual bail. Your friend or family member will be released pending their court date, and all you'll need to do is ensure that they get there.

If you need a bail bonding service in Yukon, contact Abraham's Bail Bonds now. Any time of the day or night, Abraham's Bail Bonds is available to give you more information and to make sure that your friend or family member is returned home. Abraham's Bail Bonds also offers an additional walk-through bonding service for those who currently have warrants out for their arrest. Call today (214) 533-0716 to find out more.