Bail Bond Agency in Midwest City, OK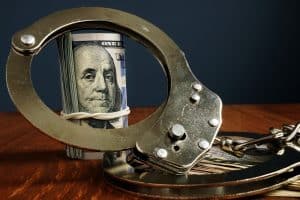 Sitting in a jail cell is both humiliating and dangerous, so do not hesitate to contact Abraham's Bail Bonds. We provide fast bail bonds in Midwest City, OK, for members of the community down on their luck. We know the situation is unbearable. It's a tough time overall. Let our experienced bond agents make a difference!
Fast Bail Bonds Service
There's no time to wait. When your freedom is on the line, pick up the phone and call Abraham's Bail Bonds today. We have experienced bond agents standing by at all hours to provide help. Whether it's midnight, a holiday, or just the weekend, we'll answer!
Quick Jail Release in Midwest City
The holding facilities in Midwest City have their own procedures in place. These procedures and regulations take time. However, at Abraham's Bail Bonds, we work quickly and efficiently to push your release through. We'll be at the front desk of your holding facility, fighting for your release immediately!
Expert Bail Bonds Agents
Our quality bail bond agents have decades of experience handling bail bond services in the region. With such experience, we're better able to secure your release, both discretely and quickly, and set up an efficient payment plan so you have options. No one should sit alone in jail for a mistake. Give us a call today!
Why We Are Best in Midwest City
For decades, Abraham's Bail Bonds has been the leading name in bail bond services in Midwest City, OK. We continue this tradition today through our experienced, affordable services. Our bail bond agents work tirelessly to provide results. We fully understand that sitting in a jail cell is stressful, exhausting, and often dangerous. You need a fast release from any jail in the area, right? You need Abraham's Bail Bonds!
Since day one, our commitment has been unparalleled. Even today, few other bail bond agencies can offer the same level of service or commitment. Abraham's Bail Bonds has set itself apart from the competition, because we care. We live and work right here in the community, just like you. You might even be our neighbor, so you deserve to be treated like one, no matter the situation.
About Midwest City
While Midwest City is technically a part of the Oklahoma City metropolitan area, it still holds the position of the eight-largest city in the state. Being a part of the metropolitan area, residents have easy access to the State Fair Park, Diamond Ballroom, and Chesapeake Energy Arena for large events. Secure your release and enjoy them!

Contact Abraham's Bail Bonds for fast bail bond services in Midwest City, OK. Give us a call day or night at 405-528-8000!