Fast and Affordable Bail Bonds in Del City, OK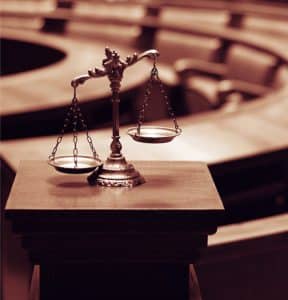 When you or a loved one require their freedom, do not put such an important situation at the hands of luck. You need professional bail bond agents with vast experience. You need Abraham's Bail Bonds. We provide prompt bail bond services in Del City, OK, for any type of bond, including federal and criminal.
Fast Bail Bonds Service
Your freedom cannot wait. Secure a fast bail bond today from Abraham's Bail Bonds. With just a single phone call, our experienced agents will get to work. We'll research your situation, secure the bail, and take a trip to the local holding facility in person. You'll be free of constraints shortly!
Quick Jail Release in Del City, OK
While our experienced bail bond agents work around the clock, the local jailing facility may not. Their procedures and regulations must be followed throughout the entire process, but we will still work quickly and efficiently to secure release from any jail in the area!
Expert Bail Bonds Agents
Since 1959, Abraham's Bail Bonds has helped local families secure bail after criminal and civil charges of all kinds. We work with the community directly to achieve results. Furthermore, our bond agents have vast experience in working with individuals personally. With the right experience, we can help secure your release quicker and easier than ever!
Why We Are Best in Del City
Abraham's Bail Bonds has helped defendants acquire city, county, and juvenile bonds since 1959. Our services are available around the nation, including holidays, to ensure you receive a prompt release from jail. Our bail bond services in Del City continue this tradition. While our team has changed, and our services have expanded, our commitment to excellent bail bond services and the community has not faltered. If you want to avoid a potentially traumatic, stressful situation in a jail cell, give us a call.
We also provide easy payment plans that suit your financial situation. Our professional bail bond agents can help guide you through the bond process. There is plenty of mystery surrounding bail bonds, and we hope to shed some light on the process.
About Del City, OK
Del City is a city located in the central part of the US state of Oklahoma. With a population of around 21,000 residents, it is a smaller community that offers a mix of suburban and urban living. Del City is known for its friendly and diverse community, as well as its proximity to Oklahoma City. The city is home to several parks and recreational areas, including Eagle Harbor Park and Ray Trent Park. Del City is also home to the Rose State College, a public community college that offers a variety of degree programs. The city boasts a strong economy, with major employers including the Tinker Air Force Base, the Del City School District, and the Walmart Supercenter. Overall, Del City is a vibrant and growing community that offers a high quality of life for its residents.
About Del City, OK
Del City, a city in Oklahoma County, is located along two major interstate highways, both connecting to Oklahoma City, so it's just a quick trip to the Diamond Ballroom or the Chesapeake Energy Arena!

Secure prompt release from a local jail with expert bail bond services in Del City, OK. Contact Abraham's Bail Bonds by calling 405-528-8000!