Bail Bond Agency in Bethany, OK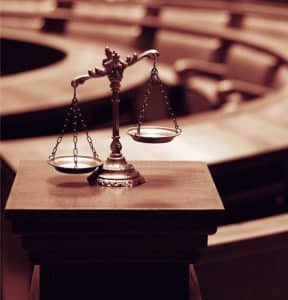 If you or a loved one are facing criminal charges, Abraham Bail Bonds is here to help. Whether your case involves a simple misdemeanor or a felony charges, our prompt bail bond services in Bethany, OK, are designed to give you a fighting chance. We have experience handling criminal bonds, traffic bonds, juvenile bonds, appeal bonds, and more!
Fast Bail Bonds Service
Being arraigned on bail can occur at any time, so if you or a loved one are sitting in a jail cell – even at midnight or on the weekend – give us a call. Our expert bail bond agents will immediately begin work to secure your release. We can typically ensure release within a matter of hours, at most. The holding facility generally has its own procedures to complete, though. We'll work quickly to move the process along!
Quick Jail Release in Bethany
We are available when you need us the most, so whenever you require a quick release from any holding facility in Bethany, OK, we'll be there! We work with the local jail to ensure the prompt release of you or a loved one.
Expert Bail Bonds Agents
At Abraham's Bail Bonds, we have gathered an expert team of certified bail bond agents. Each one has years of experience and has worked with clients extensively in the past. We put our trust in these agents, and not a single one will let your family down!
Traffic Violations
Here at Abraham's Bail Bonds, we take immense pride knowing that members of the community turn to our office when in a bit of trouble. We know that people make mistakes. You could be having a bad day, down on your luck, or not paying enough attention behind the wheel. Yes, it is a crime. But it is also a mistake. You deserve a chance to right your wrongs. You deserve a chance at freedom.
Following any type of traffic violations, Abraham's Bail Bonds is here to provide 24-hour bail bond services. Our experienced team can help you through any traffic-related bail situation. Regardless of whether the ordeal was intentional or not, our bail bondsmen will fight to protect your right to freedom. We'll help you post bail within 24 hours. Just pick up the phone and give us a call today!
24/7 Bail Bonds Services
A mistake could happen at any hour. You could be driving along, around midnight on the weekend, only to discover a police vehicle has its lights on behind you. Your offense? Well, it could be speeding or impaired driving. Either way, mistakes are liable to happen when you least expect them. Here at Abraham's Bail Bonds, we provide 24/7 bail bond services in Bethany, OK, for just this reason.
When you find yourself facing jail time, pick up the phone and call Abraham's Bail Bonds. Or, have a loved one call our office. No matter the hour or the date, our bail bond agents are here and committed to helping. We can work quickly and efficiently to secure your freedom today. You just need to initiate and call our office!
Bail for Criminal Cases
Paying cash to get out of jail is a simple concept. At least, one would think so. However, when it comes to criminal cases, bail can become quite messy. You cannot just hand over a fistful of cash to the court and expect to walk free after being charged with a crime. It does not work like that. Your only option is to call a local bail bond service, such as Abraham's Bail Bonds, to initiate the process the correct way.
Following your arrest or that of a loved one, pick up the phone and call Abraham's Bail Bonds. We handle criminal cases daily, helping families such as your own secure their freedom following any type of criminal offense. From aggravated assault to reckless driving and beyond, our bail bond agents have vast experience with all types of criminal charges and cases. Call now for 24-hour bail bond services.
Why We Are Best in Bethany
Abraham's Bail Bonds has been in business since 1959. Since day one, our primary goal has been to help the community thrive and improve. Today, we continue to post bail for defendants who have made a mistake and need an opportunity to rectify the situation in court. Of course, posting bail is a commitment. If you post bail, the court requires you to appear on all trial dates. Should you skip out, then your bail money is forfeit, but we work with you to ensure that all trial dates are met. As part of our commitment to your success, our bail bond agents go above and beyond!
No other bail bond service can match our level of commitment. When you call for bail bond services, we ensure you receive peace of mind and a quick release!
About Bethany, OK
Bethany is a city located in the central part of the US state of Oklahoma. With a population of around 20,000 residents, it is a smaller community that offers a mix of suburban and rural living. Bethany is known for its strong sense of community and family-friendly atmosphere. The city is home to several parks and recreational areas, including Eldon Lyon Park and Southern Oaks Park. Bethany is also home to Southern Nazarene University, a private liberal arts college that has been in operation since 1899. The city boasts a strong economy, with major employers including INTEGRIS Health, the Bethany Public School District, and Southern Nazarene University. Overall, Bethany is a welcoming and tight-knit community that offers a high quality of life for its residents.
About Bethany
Bethany, a city in Oklahoma County, was founded in 1909 by the Church of the Nazarene. Today, with Southern Nazarene University and Southwestern Christian University, we have grown into quite the college town!

Call Abraham's Bail Bonds now for prompt bail bond services in Bethany, OK. You can reach us at 405-528-8000!