Fast and Reliable Bail Bondsman in Mustang County, OK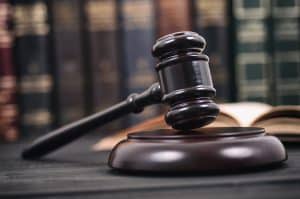 A quickly growing suburban region of Canadian County, Mustang is currently home to 17,000 Oklahoma residents. Mustang City does not operate its own jail, so those who are arrested within Mustang are generally transferred to Canadian County Jail instead. Those who are looking to either resolve warrants in Mustang or pay bail in Mustang should contact Abraham's Bail Bonds as soon as they can to get the process resolved quickly.
Mustang in Canadian County
Mustang has grown by 32% in the last decade and a half, making it one of the fastest growing communities in the state. Mustang was not formally created until 1901, but since then it has developed into an attractive bedroom community for those who work in Oklahoma City. Before becoming a suburban area, Mustang was a primarily agricultural community, growing crops such as sweet potatoes, cantaloupes, and watermelons. Today, its population is both diverse and youthful, and the median income for the city is high compared to those surrounding it.
Why We Are Best in Mustang
Founded in 1959, Abraham's Bail Bonds has assisted individuals with their release from local jail cells and holding facilities. We understand that challenges arise at unforeseen times. You could make a single mistake that lands you in a jail cell. It happens. No one deserves to rot in a cell before their trial, though. You need time to consider the situation and secure legal representation for your case. This is where bail can help.
Abraham's Bail Bonds will shine a light on the bail process. We know that few people understand the situation. The emotion and stress surrounding an arrest can often cloud your judgment, so our bail bond agents will guide you through the bond process. You'll receive a quick release and be given a fighting chance for your upcoming trial!
Getting Bail in Mustang
Abraham's Bail Bonds offers comprehensive bail bonding services for those who have loved ones in Canadian County Jail. Once you contact Abraham's Bail Bonds, you can find out how much your loved one is being held for, and what their charges are. Abraham's Bail Bonds will then facilitate the rest of the service, once payment has been made. A bail bonding service charges a percentage of the full bail amount in order to put up a bond that is meant to ensure that your loved one attends their future court date. As long as they attend their future court date, no other payments will need to be made.

Abraham's Bail Bonds is a full-service bail bonding company for residents of Mustang and Canadian County. If you have a friend or loved one in jail, you can contact Abraham's Bail Bonds right now to find out more. You only need to know their name and where they are being held: Abraham's Bail Bonds can do the rest.