Best Bail Bonds Agency in EL Reno, OK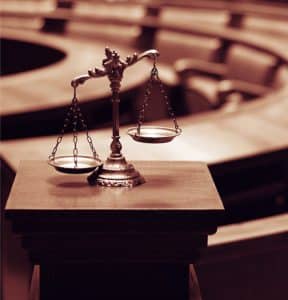 Did you just get a call from Canadian County Jail from a family member or friend?  If you currently need to know how to get someone bailed out from Canadian County Jail, contact Abraham's Bail Bonds Service.
Bail Bonds in El Reno
The count seat of Canadian County, El Reno has a history spanning back to the original Oklahoma City land rush. El Reno has a population slightly above 16,000 individuals, and is home to numerous festivals and other events throughout the year. A small, cozy, and proud community, El Reno is the historic site of Fort Reno and has a restaurant — Sid's Diner — that is now famous for having one of the best burgers in America. El Reno has hit the news in the past for being hit by tornadoes, like Norman and Moore, but the community has since recovered and thrived.
Traffic Violations
Traffic can occasionally get the best of us. In fact, across the country, not just here in El Reno, traffic violations remain one of the most common types of offenses. You're not alone in dealing with traffic violations, but the court is liable to throw the book at offenders. If you wish to avoid extensive jail time, then it's time to call Abraham's Bail Bonds. We provide 24-hour bail bond services in El Reno for traffic violations of any kind. Whether your violation was intentional or not, our experienced bail bondsmen are here to help.
A simple offense like a traffic violation is no reason to spend time in jail. Whether you face jail time or a loved one does, turn to Abraham's Bail Bonds. We know that you deserve your freedom. Our bail bond agents will work with the local court and holding facility to provide you with a quick jail release.
DUI Bail Bonds
Following an arrest for a DUI offense, which is considered a criminal case, the defendant is likely to remain in jail without release until the bail hearing. Despite the severity of the situation, even a DUI defendant has a right to post bail. However, DUI cases are quite thorough. The judge is likely to set a high bail amount, depending on whether anyone was hurt or not.
At Abraham's Bail Bonds, we know that even DUI offenders deserve a chance at their freedom. Typically, when bail is set for a DUI case, the amount can range from $500 to $10,000 for a misdemeanor DUI case. However, a felony DUI case will often accumulate a bond of up to $50,000. Abraham's Bail Bonds is able to take on either one. We have the funds and expertise necessary to ensure a quick jail release for you or your loved one.
24/7 Bail Bonds
Here at Abraham's Bail Bonds, we decided very early on in our bail bond careers to offer 24-hour bail bond services to the region. We know that mistakes can bring you down at any time. It could be the weekend, a holiday, or in the early morning hours, before everyone else is awake. You need an expert who is willing to use their skills to provide relief.
Following your bail hearing, be sure to call our office for expert bail bond services at any hour.
With one call to Abraham's Bail Bonds, you will find that our bail process is straightforward and fast. After your call, our expert bail bondsmen will write all the paperwork, acquire the bail money, and head to the holding facility to secure your freedom. Pick up the phone and call now. You'll find a friendly, certified bail bond agent is waiting to speak with you!
Why We Are Best in El Reno
When life throws a challenge your way, do not throw in the towel. Instead, pick up the phone and call Abraham's Bail Bonds. We understand the difficulty of your situation. Sitting in a jail cell is never ideal. You deserve an opportunity to argue your case in court, but planning your defense and securing legal representation is nearly impossible while behind bars. You need your freedom. Abraham's Bail Bonds will ensure you have such freedom to prepare for court.
Furthermore, working with Abraham's Bail Bonds puts you in a position for success. We believe everyone deserves a chance. If given that chance, many will take the opportunity and turn themselves around. We hope you follow this path, too. Give us a call today and discover just how our licensed bail bond agents can help. We'll provide a quick release and peace of mind!
Abraham's Bail Bonds Service for El Reno, OK
When someone is arrested, they are generally set a specific bail amount and then they are held in the Canadian County Jail until they are able to pay that amount. El Reno citizens that cannot pay this amount have only a couple of options: they can put up collateral that is worth the full bail amount, or they can bail the individual out using a bail bond. A bail bond is purchased for a small fee, after which the bail bonds service will complete the paperwork necessary to bond out the citizen and get them back to their family. The individual that completes the bond will simply be responsible for making sure that the individual gets to their court dates — otherwise, the entire amount of the bail will become due.

If you need a bail bond in El Reno, OK or the surrounding Canadian County regions, contact Abraham's Bail Bonds today. Abraham's Bail Bonds can give you more information regarding the bail bond process and let you know what you need to do to make sure that your friend or family member is released in a timely fashion.